Florida Apartment Association features Smart Apartment Technology
Smart tech offerings that solve operational problems and create added value for residents will be among the hot topics for apartment owners attending the Florida Apartment Association (FAA) Conference on Oct. 13-15 in Lake Buena Vista, Fla.
Smart apartment technology is a hot topic in the apartment management industry. Smart devices have shown to help protect assets, improve operating efficiencies, and create new long lasting revenue streams.
iApartments combines its next-gen automation technology with a disruptive approach that removes the upfront challenges for new and retrofit communities so they can leverage the power of an enterprise-level smart apartment platform, with the simplicity they need.
iApartments will attend and exhibit at the FAA Conference Booth 629.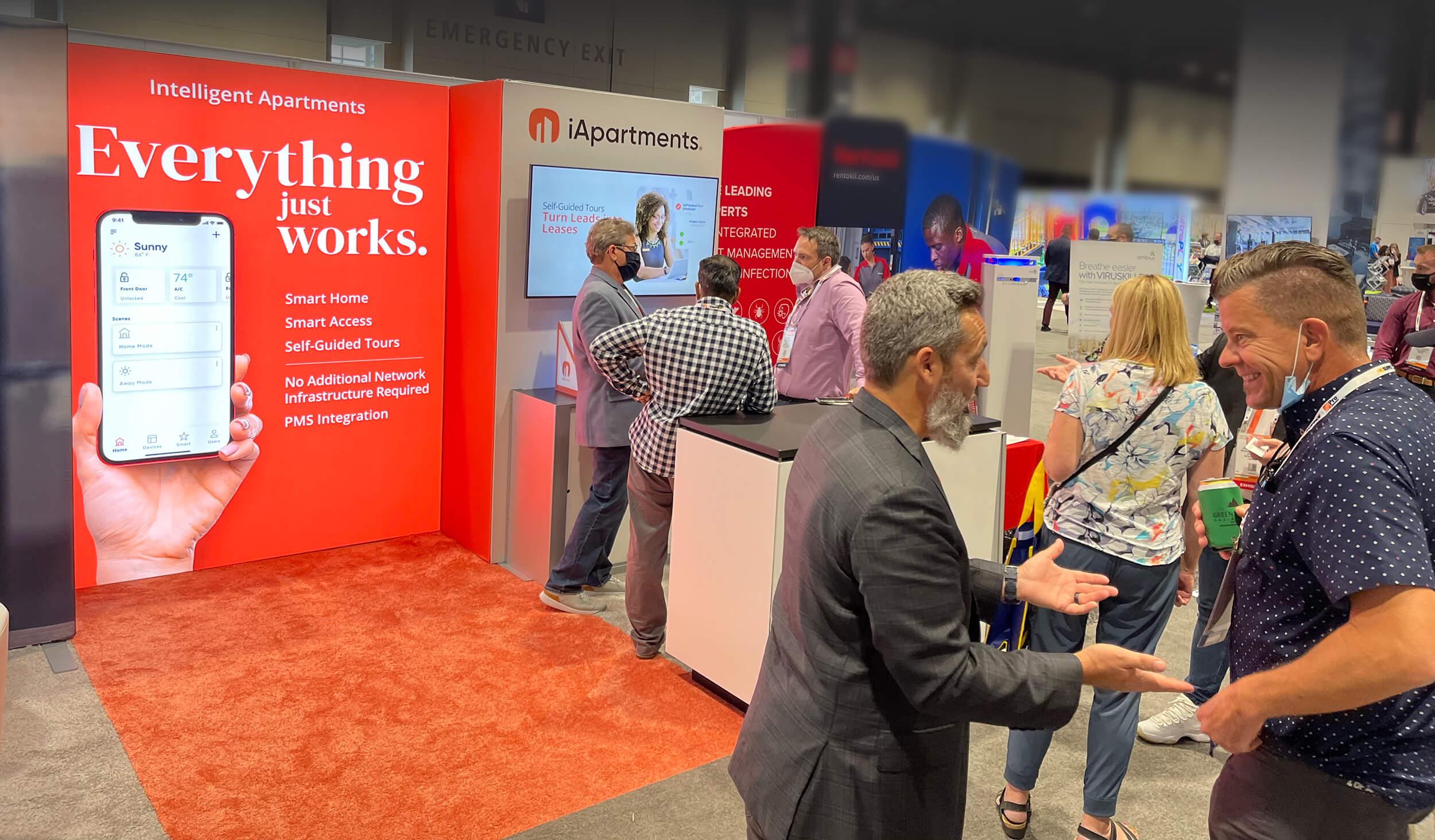 Residents expect smart tech in apartments
"PropTech is no longer just a renter preference, it has become the expectation," Yetta Tropper, head of multifamily asset management at New York–based PGIM Real Estate, says in a recent article from MFE.
PGIM operates 54,000 units in the U.S. and has implemented virtual and self-guided tours enabled by smart locks.
"It's evolving so quickly, it's important to embrace these changes and stay at the forefront," Tropper says.
Rachel Davidson, executive vice president at Austin, Texas-based RPM, which counts 84,000 units in its portfolio, tells MFE, "Everyone is talking about tours, which are certainly huge. But online payment solutions, smart home technology, and the complete virtual leasing have become critically important over the past year."
Connectivity without the need for a dedicated network
iApartments approach makes "smart apartments" possible for all communities. Their smart apartment solution employs CAT-M1 cellular technology to deliver a more accessible and more affordable connection to the cloud without a dedicated network.
iApartments has been quietly growing its business in 2021, adding clients such as UBS, Mark Taylor, Merion Realty Partners, Weller Management, Wire Development, and Greystar.
"Many apartment operators do not have the capital or the budget to invest in an [expensive] smart apartment program," said iApartments CEO Dave Magrisso. "We've created an intriguing option that works well right out of the box. And, it has allowed our customers to begin generating ancillary income at launch, charging very modest fees for the added convenience the system offers their residents."
The iApartments team will also attend NMHC's Annual Meeting Sept. 22-24 in Washington, D.C.
There, it will be onhand to discuss how their next-gen intelligent apartment solution has brought innovation and disruption to the nearly $2 billion (June 2020 Reportlinker) industry of multifamily smart home solution providers. Through a holistic approach to the Internet of Things (IoT) devices, sensors, and predictive analytics, they have built a product and service line to compete with current industry notables.
"With smart home adoption sitting at less than 2% in the [multifamily smart home] industry, I am more thrilled than ever about our timing and position in the market," said Magrisso. "Both our regional and institutional clients have expressed they are ready to move forward with our platform that fills the voids that they are missing. This opens the door for endless opportunities. Our combination of world-class service and a robust platform built to scale to millions of units will serve us well as we strive to be a household name synonymous with quality and a leader in the smart apartments market."