Let them see it for themselves
Let your prospects see themselves in your community by giving them the opportunity to tour your property on their terms. Self-guided tours provide the convenience and security that turns prospects into residents while freeing staff time for resident care and retention.
Give prospects the freedom to tour as they please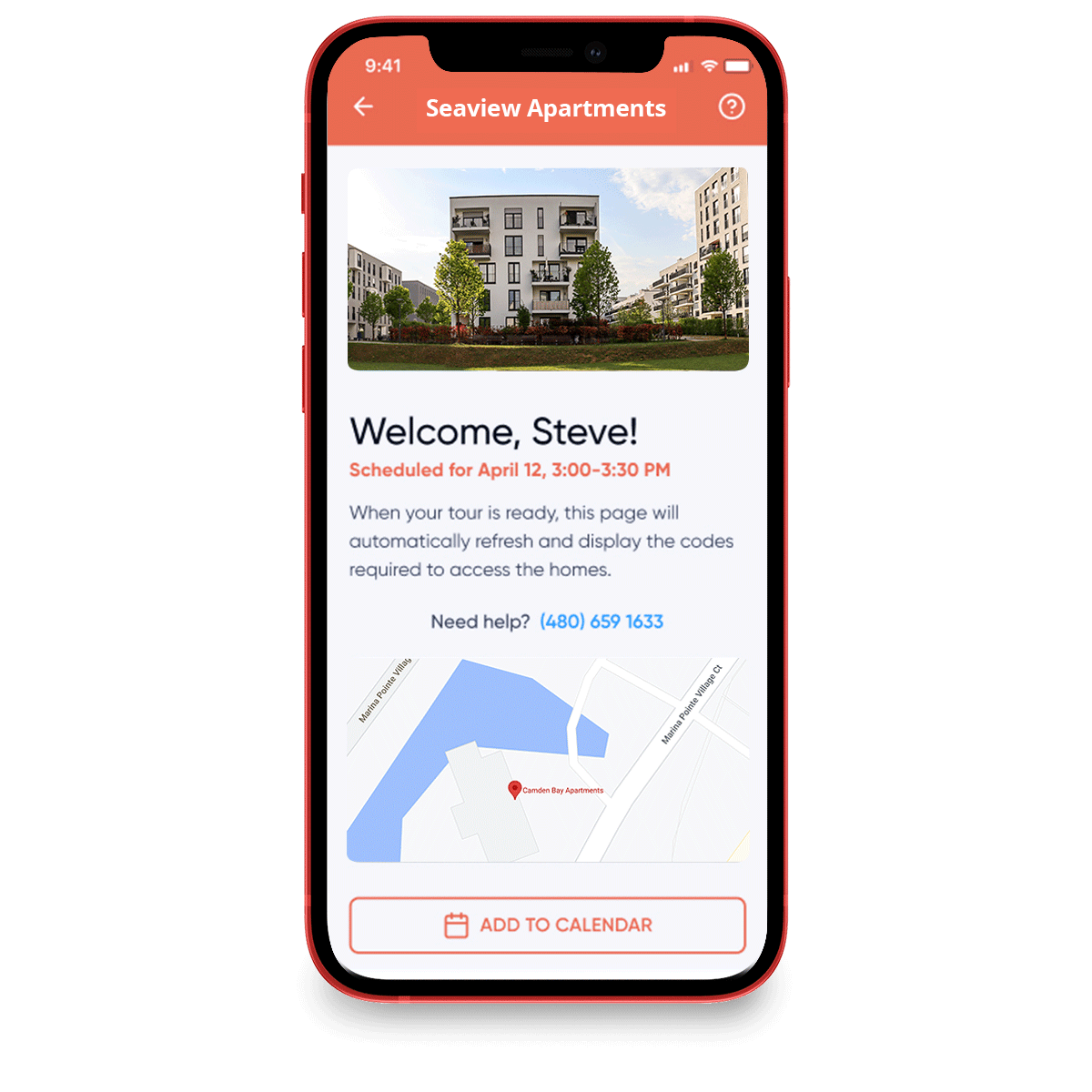 Self-guided tours are easy, efficient, and effective
Select and Schedule Available Units
Manage inventory so your prospects have the best choices from your available units.
Verify Renter Prospect Identity
Have the confidence and assurance that any site guest has been verified for safety and security.
Give Your Prospects Options
Showcase the best features of your property to provide prospects a complete picture of their new community.
Turn prospects into renters with self-guided tours
In today's on-demand world the self-guided tour gives your prospective residents the convenience they are looking for and showing them you understand their needs.
Prospective residents appreciate the freedom to tour your community on their time while allowing your staff to provide the best possible resident experience.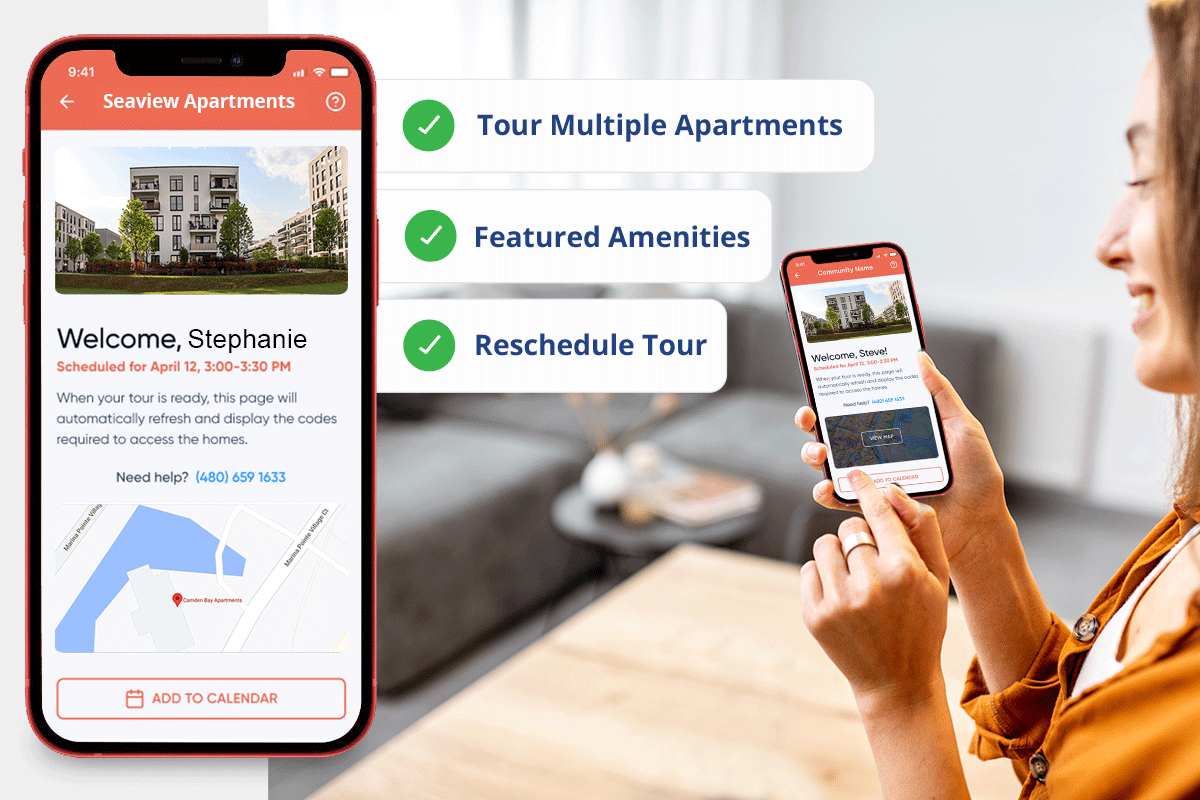 Manage tours with a customized dashboard
Leasing teams are juggling many tasks while reaching new prospects and trying to fill vacancies. A single source of information and top-tier service and support make what can be a complicated situation more enjoyable for everyone.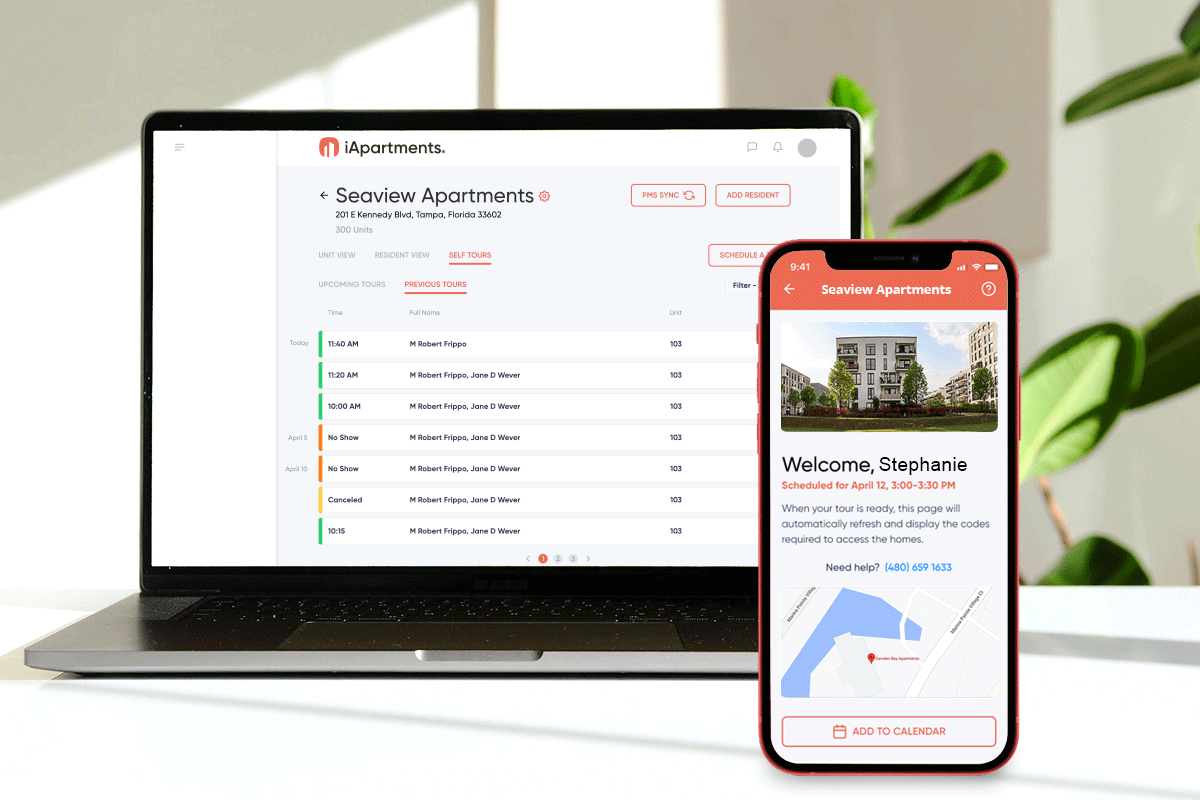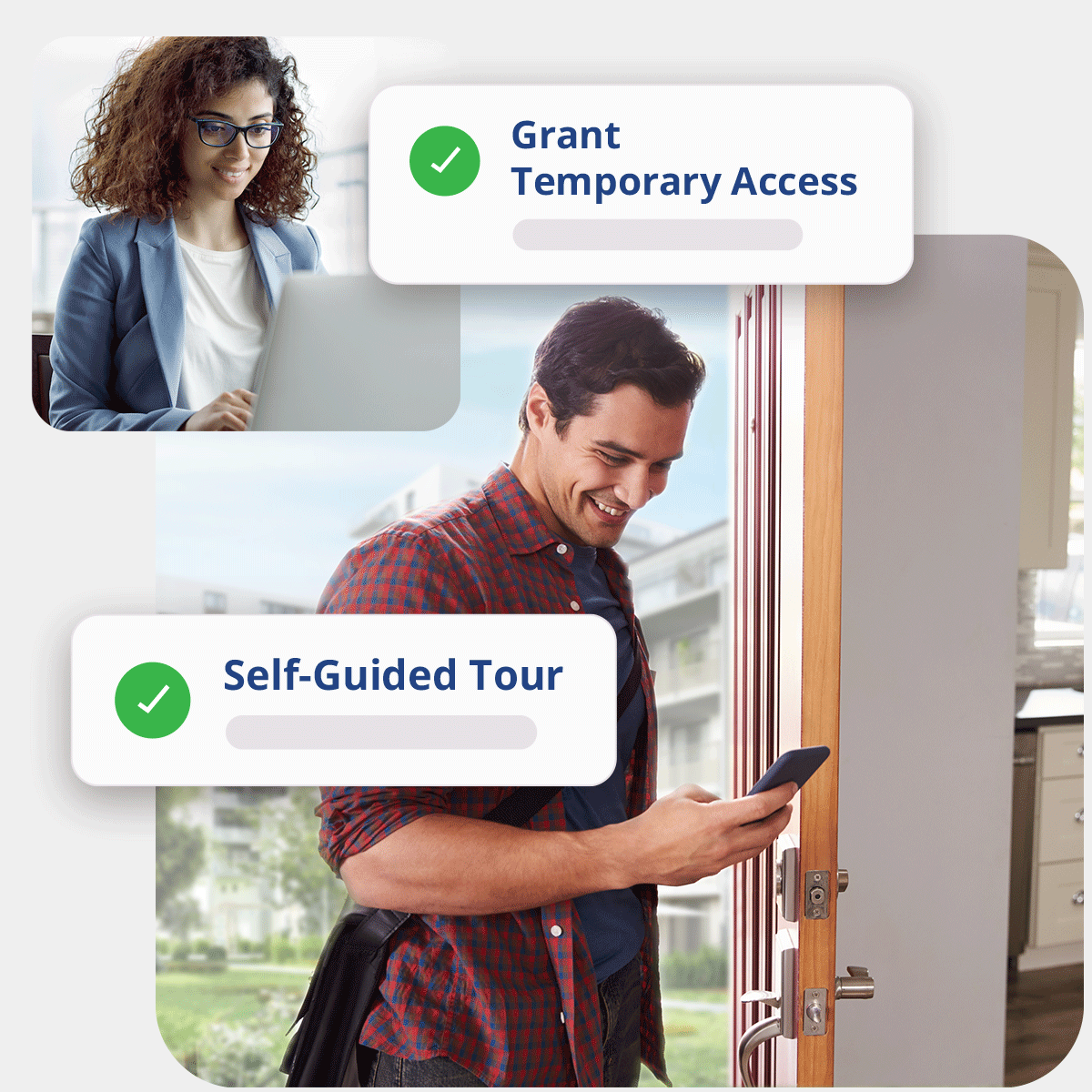 Don't compromise safety and security
Maintaining a safe living environment for your residents and staff is crucial. With iApartments' identity verification process, you can have the confidence that welcomed visitors are here for the right reasons.
Valid Government ID Required
Verify both the authenticity of the prospective renter's ID and eliminate fraud with a biometric selfie scan
Self-guided tours change the game
Finding extra time in the work day to tend to resident needs is always welcomed by leasing staff.
Prospects wanting to take a self-guided tour signals they are truly interested in your community and are not just window shopping.
Actionable Data Sent to Your CRM
Profile information for prospective residents about their preferences for apartment living are invaluable to the marketing team.
Make your property stand out for all the right reasons
Call us today to see how iApartments can work for you.
Real results from real multifamily properties
Check out our client case study