It is important to offer residents amenities that offer added value and modern conveniences that improve their lives. Smart apartments increase NOI through smart devices like smart locks, smart thermostats, and smart water leak sensors. These give residents a boost in security and offer ways to reduce energy consumption.
While smart apartment technology continues to take the multifamily industry by storm, it provides perks to your residents that they come to expect, but comes with expenses that must be calculated years out.
iApartments' smart home solution increases NOI from the moment residents move into their apartment. It increases property value and makes way for more efficient operations, actually reducing overall expenses.
The beauty is that operators can implement this technology without having to rip out the walls. This applies to new construction as well. iApartments makes it all possible without the investment into a dedicated Wi-Fi network to connect to the smart home devices.
Now, for the first time, apartment owners can generate Net Operating Income (NOI) from Day 1 by implementing smart apartment system.
At the same time, the breakthrough smart home technology of today comes with asset protection as a bonus. Equipping smart devices that help detect water leaks or excess humidity help owners avoid costly damages and also give residents peace of mind when it comes to utility bills and their personal belongings. Even better, these devices are inexpensive and easy to install.
Smart apartment tech is not just another amenity. It is a way to make your operations more effective so your team can focus on what's really important – your residents.
Smart apartments increase NOI in retrofit scenarios and new construction
Whether added in retrofits or new development, smart technology makes your community more competitive in your market. The increased resident retention rates and the NOI drives up the value in your assets in the eyes of owners and investors.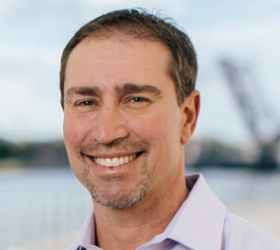 Company founder Dave Magrisso has more than 20 years' experience in multifamily onsite products. He played the lead role in one of our industry's first amenities as a service (AaaS) – Valet Waste (now Valet Living) – and understands how amenity features and services represent value to residents and property owners. It's an economic model he used during due diligence on smart-home technology installation benefits.
He shows that a 350-to 400-unit garden-style community could potentially bring $118,000 in additional annual NOI based on a $35 per month smart-home rent premium. This would increase the overall asset's net value by roughly $2.3 million based on a 5 percent cap rate.
Furthermore, using $2,200 per month as the average rent, this will could create an estimated $150,000 total net operating income (NOI) increase based on modest numbers of new leases signed because of the amenity and improved retention rates.
It's expected
Smart technology is something that residents now expect. And if your competition doesn't offer it, you stand to gain an even greater competitive advantage. Investing in it now, means you won't have to play catch-up in your most competitive markets.
Meanwhile, installing smart home technology can save you money because it prevents you from spending money on expensive bulk-services internet networks. iApartments works without one.
Improve property performance
Implementing smart home technology doesn't need to be complicated. Today new construction or existing communities can be retrofitted with intelligent apartment technology that creates an ecosystem of automation for residents and property site teams.
Dave Magrisso and his team has "cracked the code" when it comes to offering an enterprise-level smart apartment technology solution. "We have a variety of flexible terms; some don't even require a budgeted capital expenditure or costly community Wi-Fi infrastructure."
This system isn't just for convenience and control, it is built to protect your assets and save you money. Leak and humidity sensors provide alerts that prevent a maintenance issue from turning into a disaster. Float switches can alert maintenance staff to a clog before it causes a problem. These proactive features save time for staff and save money on repairs. They can even save you money by preventing unnecessary wear and tear on resident equipment.
Free up your staff  to lease more units
Having access to a property management dashboard, you'll experience a more streamlined way of working. You can manage units remotely and as-needed. You can grant temporary access for staff, vendors and maintenance. And your service team and residents receive alerts from smart sensors if something is amiss.
Everything is designed to give you 
much less hassle much more intuitive control over the daily operations of the property so you can focus on your making your residents happy and growing your community. Oh, and no more metal keys! That brings a savings of thousands of dollars per year and 456 staff hours per year.
Retrieving Keys: Management, leasing, and maintenance save precious time from going back and forth to retrieve keys to access units. This occurs roughly 7X a day, or 150 times per month.
The average time saved per use is 15 minutes, or 38 team hours saved per month and 456 team hours saved per year.
Cutting Keys: The maintenance time saved cutting keys and re-keying locks on new leases at 15 new unit leases per month for an average time of 30 minutes per lease equals 8 team hours saved per month and 96 team hours saved per year.
Early estimates show that iApartments' program brings in six new or renewed Leases per year. At $2,200 is the average rent per month, that's approximately $158,400 total.
This NOI increase equates to an estimated 1.63% occupancy impact, and combined with asset protection, apartment owners can feel "smart" about their investments.
Read More on Everything Smart Home, IOT, and Connectivity