Smart Apartment System
Today, multifamily owners are looking to improve resident lives with a smart apartment system that offers access control, a better way to manage energy costs, and asset protection. However, there are only few smart apartment platforms that built specifically for multifamily properties. If you speak to leading apartment property owners, many will tell you smart technology is an "absolute must have" not a "nice to have."  This article will introduce first-hand accounts and considerations apartment operators are using to make decisions.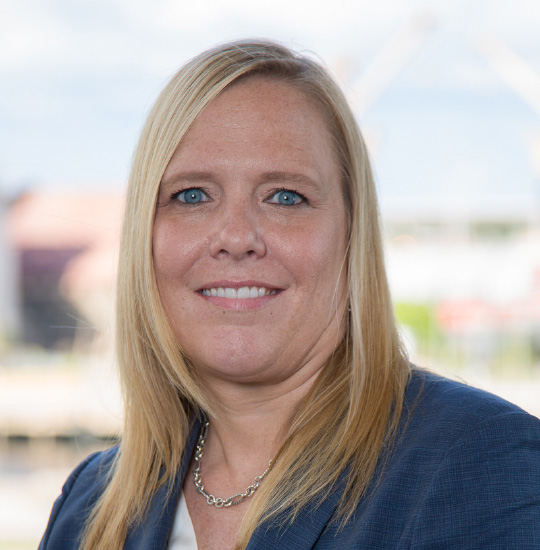 Holly Collins-Garcia, President, Wire Development
Wire Development installed smart apartment technology at a 222-unit property called Ayla on Krog, in Atlanta. Built in 2016 (five years old). Home to a younger demographic of residents ages from the low 20s to high 30s. It's in the Fourth Ward trendy neighborhood along the Beltline that features trails; and where retail and other commercial property is being added.
Competitive Advantage
We looked to see which smart technology system was being used in apartment buildings around our area. Surprisingly, none of our competitors had a system installed. Today's residents are looking for a smart connected community. So we needed a system that could easily retro-fit into our existing buildings. We also wanted an all-in-one smart technology package that included smart home devices for our residents. The iApartments' smart apartment system allows our residents to use a single app to control all of their smart devices – smart lock, smart thermostat, and smart lights. It also integrates with our property management system. Now we can automatically reset smart lock access codes when we add or remove residents. That is is a game-changer for us and a competitive advantage.
Reducing Energy
We also want a way to reducing energy cost in vacant units. Energy usage is one of our largest expenses. With iApartments, they have a feature that allows us to reset vacant unit temperatures automatically once a resident moves out. With a couple clicks in the dashbaord we control the temperature of all vacant units. That's powerful.
Residents Love the Convenience of Smart Locks
Smart locks are such a convenience to renters. If they need to give a friend or family member access to their apartment, they can simply send a limited time access code. This is especially useful for residents that use dog walkers. Once it was installed, our onsite team was assigned a service representative. Other smart apartment companies don't do that. They ship the products, they show up without a property interface, and you're left with that. It is important to choose a provider that checks all the boxes – provides an easy retrofit solution, powerful smart lock connectivity, and white glove installation and support.
Smart Locks Improve Property Operations
Property managers are seeing the benefits when it comes to going keyless. Smart locks end the need to walk back and forth from apartment unit to front office dozens of times per day. A 350-unit property, for example, cam save over 36 team hours per month by using smart locks. Plus, smart locks offer better security as there is no physical key that can be copied.
Smart Apartments Dashboard for Managers
Smart property dashboard allows property managers to assign temporary access to vacant units. This is especially useful when painters and carpet vendor need to access a unit for a limited amount of time. Sometimes vendors tend crank down the apartment temperature and leave it that way. This can cause energy cost to skyrocket. That's where smart technology comes in to help manage energy costs. Managers can automatically adjust vacant unit temperature right in the smart property dashboard. These energy management tools are a game changer for multifamiliy owners looking to control energy costs.
Protect Apartment Property Assets with Smart Sensor Alerts
Smart Leak sensors is something that's attractive to property owners and maintenance teams. It is recommended to place smart leak sensors in high-risk areas of each apartment, especially around the HVAC unit. Management can detect water and humidity alerts 24/7. Now you can fix the problem before the it becomes an expensive issue. Why risk tens-of-thousands of dollars in water damage when today's smart technology can mitigate the risk? It's a no brainer for us. We are even looking to save on our insurance premiums as well.