What are smart apartments?
Smart apartments offer renters modern conveniences that add control, security, and energy savings. Some of the most requested technologies include intelligent locks and thermostats. As a result, many communities are starting to offer these amenities in a technology package that include a mobile app, smart home devices, and smart access to building and common areas like the gym or the pool.
Control of smart devices
Residents can control their apartment's most important features right from the their mobile phone. Features like door locks, thermostats, and lights that are all controlled from anywhere. Forget to lock your front door? No problem, simply tap the lock button in the app.
You can automate features too
Apartment renters are pleasantly surprised when they tour a property that is outfitted with intelligent home technology. Many apartment communities are integrating Alexa into the model units. Imagine walking into a model apartment and saying "Alexa, I'm home." Then the lights turn on, music plays, and the apartment cools to the perfect temperature. You can even have the door lock behind you. That's the benefit of home automation.
A smart apartment technology platform ties it all together
In order to tie all of these technologies together, cummunities rely on a smart apartment platform. This ensures seamless integration with property management software, smart devices, and building access control systems.  Community managers use a dashboard to assign automations that reduce manual tasks like turning lights out or adjusting the thermostat in vacant units. Maintenace teams no longer need to change out locks when new resident move in. Instead, smart lock credentials are automatically changed. Making it easier for everyone – residents and on-site teams.
Typical smart devices that are controlled or paired to a resident app: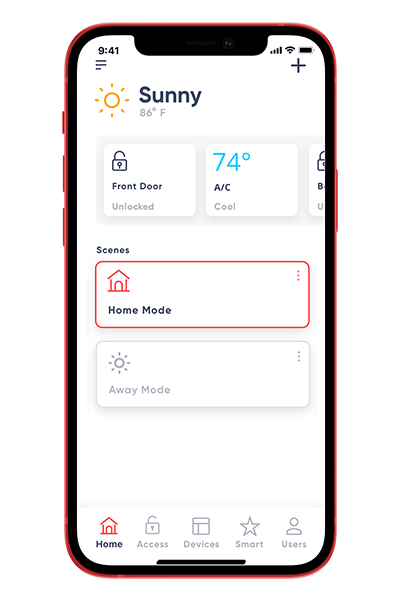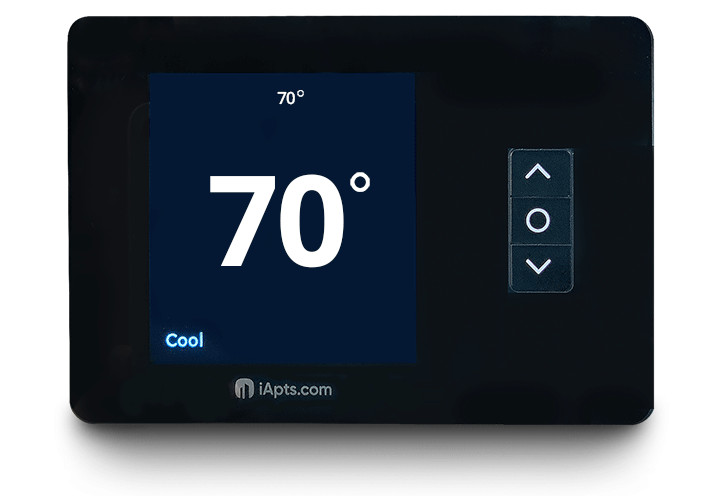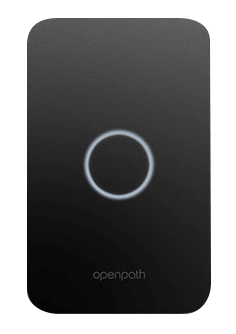 Smart Building Access Reader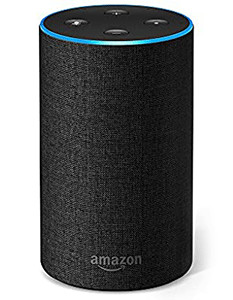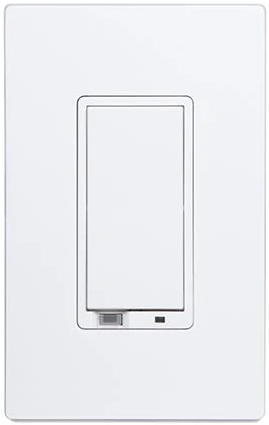 One smart apartment app vs. multiple apps
Between the automated building entry systems, in-home smart door locks, thermostats, and lights – managing multiple apps and platforms can be extremely challenging. A piecemeal solution only adds to the complexity of managing a property and juggling multiple apps. For instance, let's say you have Google Nest installed in apartments units, Kwikset or Yale locks on the doors, and a building access control system like Openpath or Butterfly – these are all controled with separtate apps. How do you tie it all together to make things easy for residents?
Consider a smart apartments platform that uses one app to control all smart home devices. Residents appreciate the ability to manage everything from one place – lights, temperature, and the smart lock on the door.
How residents benefit from smart technology
Renters want to live in communities that match their tech lifestyle. They want a resident experience that puts connectivity, access, and energy savings in the palm of their hands. Want give home access to a dog walker or cleaning person on specific days? Increase apartment temperture when you leave? Simply, customize these automations in the mobile app.
Modern Conveniences
The old days of turning off 6 light switches before going to bed is a thing of the past. Imagine hopping into bed and turning lights off and adjusting temperature right on your phone.  Wait, did you remember to lock the front door? Use your smart apartment app to lock it.
Access to Apartment Buildings
Technology has improved building security tremendously. The advent of smart access control for buildings and common area allows residents to enter with a wave of their hand over an access reader. Credentials are then confirmed by their smart apartment app. This type of technology also enables self tours. Prospective residents can tour on there own schedule and without a leasing agent.
Conserve Energy
Above all, residents are most interested in tech that can save them money. Smart thermostats can automatically adjust the temperature when you are away from home. When temperature is increase by 7 to 10 degrees for an eight-hour period, the U.S. Department of Energy estimates you can save 10% on heating and cooling.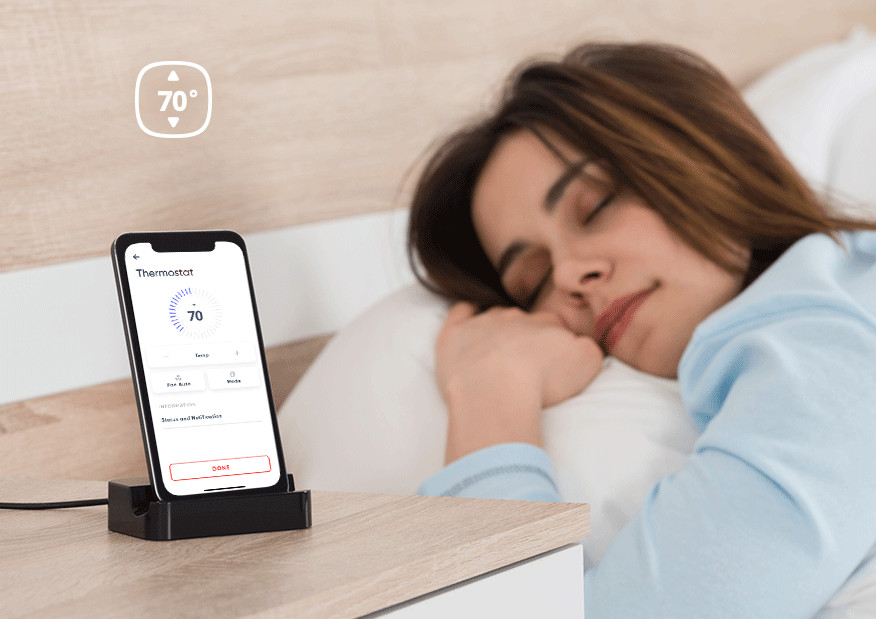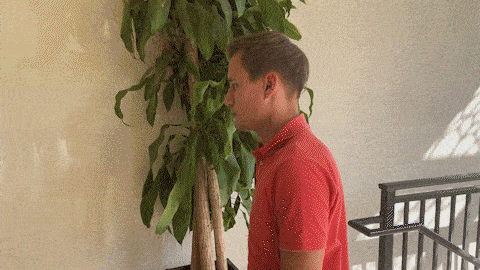 Better resident service
In the old days, when an AC unit went down, residents had to report the issue before any sort of maintenance ticket was created. Today, thanks to automated alerts, maintenace teams receive HVAC, water leak, and high humidity notifications right on there phone when issues arise. In other words, communities can better serve residents in a proactive way, resulting in higher resident satisfaction and longer leases.
Read More on Everything Smart Home, Controlled Building Access, and IoT